Lydia Andrew
Ubisoft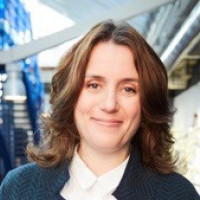 Lydia Andrew is a Senior Audio Director with over 24 years of experience in sound. Originally trained as a singer and performer, she started her career in audio in location sound recording in 1994, then moved into sound post-production for film and television in 1999 and into games in 2002. She has worked for EA and Ubisoft across multiple titles and genres, including Battlefield, Harry Potter and Assassin's Creed. Lydia has extensive experience in sound design, casting and voice directing, dialogue editing, audio integration, location recording, music direction, mixing and audio direction. Lydia has talked at GDC, AES, Ludomusicology, Develop Conference UK and the ASCAP expo. Originally from London she now lives and works in Canada for Ubisoft Quebec where she heads up a team of 20 people. Her most recent project is "Immortals: Fenyx Rising".
Lydia Andrew is speaking at the following session/s
Lydia Andrew: Behind the Scenes - In Conversation with John Broomhall
Monday 2nd November:
13.00 - 13.30
Senior Audio Director Lydia Andrew's extensive career includes overseeing and directing the critically acclaimed and award winning music, sound and dialogue for several key titles in Ubisoft's renowned ASSASSIN'S CREED series, as well as recently heading up audio production for Immortals: Fenyx Rising. In a unique conversation for Develop, she'll discuss her approach to consistently envisioning and delivering compelling world-class game audio.