Liz Prince
Putting The G Into Gaming/Amiqus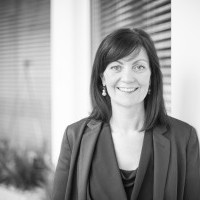 Liz Prince has made it a mission to address the gender imbalance in games since launching Putting The G Into Gaming in 2018. The initiative has grown significantly, with Liz being asked to speak at industry events about diversity, and with a series of live 'G Into…' events designed to provide advice, discussion and networking within games companies. Empower-Up was launched earlier this year, following the announcement of Ukie's Diversity Census. It is a programme to help studios of all sizes to achieve their Diversity Pledges. G Into Gaming, Empower-Up and all Liz's D&I activities are entirely pro bono.
Liz Prince is speaking at the following session/s
Live Panel: Diversity - The Road to the Future
Monday 2nd November:
16.00 - 16.30
The Diversity Star Award celebrates an individual who has shown a commitment to promoting diversity and inclusivity within the games industry. In this session the 2020 Diversity Star nominees get together to discuss their experiences of diversity in the industry, the challenges they've faced personally and in championing the cause. They will share actionable tips and advice on how to create a fully diverse and inclusive workforce, plus their visions for a brighter future.
Hosted by Kish Hirani, Chair - BAME in Games (Diversity Star Winner 2019)