Liam Price
Sheridans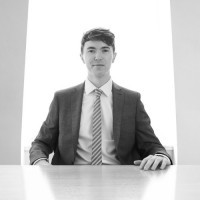 Liam (he/him) is an LGBTQ+ diversity advocate and is regularly involved with the games industry's events and initiatives that touch upon LGBTQ+ diversity. In late 2019, Liam founded Out Making Games (OMG) with a group of industry stakeholders, to 'fill the gap' in the industry and ensure that the voices of LGBTQ+ staff across the industry are heard and that people have a safe community to gather together and make connections.
Liam began his legal career with Warner Bros in 2014 and thereafter trained as a lawyer with the company. Whilst at Warner, Liam ran the OUT@TimeWarnerUK LGBTQ+ resource group covering Warner, HBO and Turner. In 2015/2016, Liam was ESL UK's first legal support. Liam joined Sheridans in 2018 and now assists indies and AAAs across the industry.
At the beginning of 2020, Liam was named an MCV/Develop 30 under 30.
Liam Price is speaking at the following session/s
Live Panel: The LGBTQ+ Games Industry and Allyship
Tuesday 3rd November:
16.00 - 16.30
Meet the founders of Out Making Games, the UK's only Network of LGBTQ+ Games Industry Professionals as we discuss our progress since we formed (right here at Develop Conference!) and our plans for the future. Join us for a discussion about representation and allyship in the industry.