Korina Abbott
Neonhive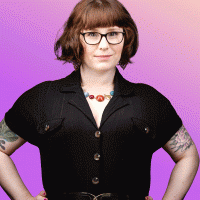 Korina Abbott has worked across the marketing mix at some of the world's largest game publishers, including Bethesda, Ubisoft and Square Enix. Springboarding off of freelance work, she founded her agency, NEONHIVE, in 2017.
Korina Abbott is speaking at the following session/s
Yes, You Need a Product Manager
Do you really need a product manager for your development project? With examples from live projects, Korina Abbott will be breaking down the role of a product manager in game development and how it can benefit your project from prototype to post-launch.
Takeaway:
You'll understand the role of a product manager within your team or project, when is best to engage a product manager in your title lifecycle and how their strategic overview can help you achieve better long term success.