Jeonghee Jin
Pearl Abyss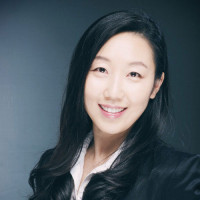 Jeonghee Jin is the CEO of Pearl Abyss America, a US subsidiary company of Pearl Abyss, the makers of the MMORPG Black Desert. She is also leading the global corporate development initiatives for Pearl Abyss. Jeonghee previously served as the CEO at Kakao Games USA. She has worked at game companies in the US and Korea, including Kakao Games, Trion Worlds, nWay and NHN, with an expertise in the international business, strategy, publishing and business development, leading multiple international deals and building successful global business for the companies. Jeonghee holds an MBA from Stanford University.
Jeonghee Jin is speaking at the following session/s
How Pearl Abyss Created a Global Success Story With a Core Mobile Game
Black Desert is an award winning, billion-dollar franchise developed and published by Pearl Abyss. The open-world fantasy MMORPG launched in 2014 on PC and has since gone multi-platform launching on Xbox One, PlayStation 4 and mobile. At the beginning of 2020, Pearl Abyss revealed the Black Desert franchise had generated more than $1.5 billion in gross sales with over a third of all sales stemming from Black Desert Mobile's F2P experience on iOS and Android devices. Since its launch in December 2019, Black Desert Mobile now boasts over 20 million downloads across and has become a global success story. Join the CEO of Pearl Abyss America as she looks at how they became one of very few publishers to see success in the East and West, creating a core mobile game that speaks to gamers globally, attracting 20M downloads and retaining those players, and how they brought their vast immersive world to mobile.
Takeaway:
How Black Desert Mobile became a global hit in the East and West
How Pearl Abyss onboarded 20M downloads and how they manage to retain a paying audience
How Pearl Abyss manage and deliver live ops with over 13,000 updates for Black Desert Mobile as part of a dedication to live service
Black Desert is a F2P game that has generated over a third of the $1.5bn franchise lifetime revenue from in-app purchases