Jason Avent
TT Odyssey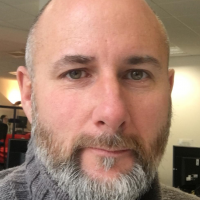 Jason has been in the videogames industry since 1996 and has worked in development and publishing at companies such as EA, Disney, Zynga and Warner Media. He founded Boss Alien, creators of CSR Racing and sold the studio to Natural Motion ltd. He invested in the Trailer Farm, helped to build the company and then managed the sale to Keywords. He now runs TT Odyssey for Warner Media and is creating LEGO Star Wars Battles for mobile devices.
Jason Avent is speaking at the following session/s
CSR Racing to LEGO Star Wars Battles - Eight Years of Change in Mobile Gaming
I was a hard core console game developer and player and was therefore very cynical initially of both mobile and the free to play business model. I had to personally change my views and attitudes and so did my team. It was a difficult adjustment but it's proved to be a very rewarding change to make. I will tell the story of my personal experience creating CSR Racing, launching it and how it felt to transition from being independent to selling the studio to a publisher as the game transitioned into a successful live service. This will lead into how I've discovered that market has changed as I now run our new game, LEGO Star Wars Battles through the soft launch process. On the way I'll talk about user acquisition, development, deciding on what product to make and then guiding it based upon analytics, user testing and the design process with the team. I'll try to be as honest and open as I can so that people can learn from my experiences and the methods we used at Boss Alien and have evolved to use at TT Odyssey.
Takeaway:
Mobile development is competitive and more difficult than ever but it's not impenetrable if you do it right
Mobile publishing is sophisticated, so know what you're signing up for
The key product choices you should make in mobile free to play