James Batchelor
GamesIndustry.biz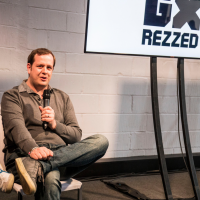 James Batchelor is a games journalist with 14 years of experience, primarily in the B2B sector. Currently UK Editor of leading trade site GamesIndustry.biz, he was previously editor of Develop and deputy editor of MCV. He has also been published on Eurogamer, Nintendo Life, PC Gamer, Writing Magazine, Official PS2 Magazine (waaaaaay back in the day) and Barclays' GamesTech website (yes, the bank). In his spare time, he plays a wide range of games – mostly on Story/Easy mode – and struggles to stick to titles that can be completed in 15 hours or less.
James Batchelor is speaking at the following session/s
KEYNOTE: Going Nuclear: The Story of Todd Howard & Bethesda
Monday 2nd November:
17.00 - 18.00
This year's Develop star Award winner Todd Howard reflects on 26 years in the video game industry, from 1995's The Terminator: Future Shock to the upcoming Starfield and The Elder Scrolls VI.
During this fireside chat Todd will share some of the highs and lows of making games spanning multiple decades, platforms and genres. Starting out as a designer and producer at Bethesda in 1994, Todd rose to fame as game director for The Elder Scrolls and Fallout series. The two enormously successful, critically acclaimed RPGs allowed Bethesda to expand into other development studios and publishing offices around the world.

Interview by James Batchelor, GamesIndustry.biz