Isabel Davies
Purewal & Partners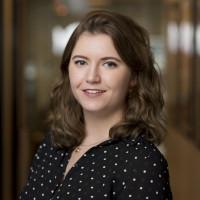 Isabel is an associate at law firm Purewal & Partners. Her work spans the breadth of the digital entertainment industry, including advising video games, esports and digital broadcast businesses. Prior to joining Purewal & Partners, Isabel spent nearly three years working in-house at Disney Interactive and King in both legal and business development roles.
Isabel Davies is speaking at the following session/s
The Legal Dos and Don'ts of Mobile F2P
In this session, Isabel Davies, associate at law firm Purewal & Partners, takes a look at the legal and regulatory landscape for mobile F2P games, including monetisation, app stores and social functionality, and what best practice currently looks like.
Takeaway:
Which areas of mobile F2P game design consumer regulators can find problematic.
How to keep your app store page legally compliant.
What regulatory issues there are around monetisation and user purchase flows.
What legal requirements exist around social functionality.