Harvey Smith
Arkane Studios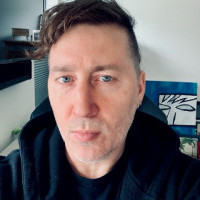 Making video games since 1993, Harvey Smith is a creative director, game designer, and writer. Currently serving as studio director for Arkane Austin, Smith most recently worked on Dishonored 2, while living in Lyon, France. Previously, he was co-creative director of the award-winning Dishonored, lead designer on the original Deus Ex, which won a BAFTA and many other awards, and he has held various roles on projects spanning almost three decades. Smith has written on numerous game design subjects and has spoken at the Game Developers' Conference, MiGS, SxSW, E3, and QuakeCon.
Harvey Smith is speaking at the following session/s
Designer War Stories: Tales from the Trenches
Monday 2nd November:
13.00 - 13.30
These two veteran designers will swap war stories that will give a unique perspective to their career longevity. They'll discuss the essential questions on how their design style has evolved over the years. The chat will include insight into the importance of pushing yourself outside of your comfort zone and being excited about what you are doing every day. Are you motivating yourself and your team? Don't miss this intimate discussion that will make you laugh and remind you that you aren't alone in the trenches.