Harvey Parker
The Multiplayer Guys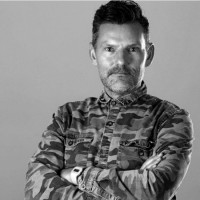 A highly experienced and creative Art Director with a traditional art background, Harvey has worked across a number of high-profile and successful game studios including Codemasters, Mediatonic, Nordeus and Disney Interactive Studios. As Head of Art at The Multiplayer Guys, Harvey brings his years of studio experience and expertise to the company's successful multiplayer co-development and outsourcing business, working with companies such as Mediatonic, ZeniMax Online Studios and 2K Games.
Harvey Parker is speaking at the following session/s
Building An Art Team
In this panel veteran Art Leads will discuss what it takes to build a happy, healthy, art team. With global experience across Indie and AAA studios, we'll discuss leadership styles, what makes a good studio culture, and how to attract the best talent. You'll be invited to discuss any pressing issues, and will also have the opportunity to talk about your creative challenges.
Takeaway:
Attendees will learn more about art leadership and how it contributes to studio culture
Advice on talent sourcing or securing roles within studios and teams
Networking opportunities with other industry artists
Ask questions on a number of topics to veteran industry art team leads