Guy Whitmore
Composer & Audio Director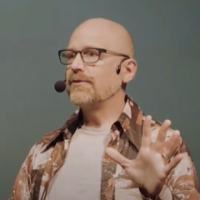 In 1995 Guy's first game soundtrack, for Sierra On-line, was nominated for an AIAS/DICE award. At Monolith Productions he created innovative music scores for games such as Shogo, No One Lives Forever, and Tron 2.0.
As Director of Audio at Microsoft Game Studios he worked on major franchises including Fable, Gears of War, Project Gotham Racing, Crackdown, and Halo. At PopCap Games/EA he oversaw classic franchises Bejeweled, Peggle, and Plants vs. Zombies, earning 4 G.A.N.G. awards.
Freelancing since 2016, Guy has provided sound and music services for Ori and the Will of the Wisps, Ironman VR, Overwatch, Alien Descent VR, Temple Run 2, and the Xbox One UI.
Guy Whitmore is speaking at the following session/s
Music Design and Implementation: An Integral Part of Your Music Production Pipeline
Tuesday 3rd November:
10.00 - 10.30
Leading interactive music pioneer and respected audio director, Guy Whitmore, discusses the role and function of music in games and challenges today's status quo to propose and explore innovative ways to approach music design and implementation as an integral part of the compositional and production process.