Guy Cocker
High Score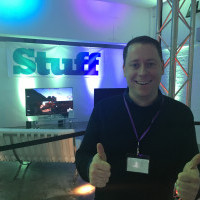 Technology and Video Games journalist and consultant. I am a BAFTA member, event host and games judge. My work has appeared in Wired, The Independent and The Telegraph, and I regularly comment for outlets such as CNN, Yahoo! and The Metro. Prior to this, I launched the technology website CNET and the video games website GameSpot in the UK. Under my editorship, GameSpot UK became the biggest dedicated video game website in the UK, with 3.1m unique users per month.
Guy Cocker is speaking at the following session/s
Journalist Insight: Building Better Games for the Press
Guy Cocker is a games journalist of 15 years' experience including editing GameSpot UK and Stuff Magazine. He has helped video game publishers including Electronic Arts, Activision and Sony by consulting on their in-development products and giving insights on how they are viewed by journalists and the media at large. This session will reveal some of the common issues faced by developers/publishers when communicating with journalists, insights on the prejudices and pressures journalists bring to the reviewing process, and specific methods the games industry can use to make sure their games are well received by the press.
Takeaway:
How to positively influence the experience a journalist has with your game
How to communicate effectively with journalists/influencers who may not have you on their radar
Overcome some of the common mistakes that publishers/developers make when attempting to get coverage of their games