Greg Sue
MAG Interactive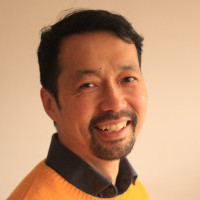 Greg Sue is an artist at his core, but 17 years in the gaming industry have meant crossing lines into game design, production, marketing, team building, and monetisation. Previously he was an Art Director and founding member of Relentless Software which launched the genre-leading franchise 'Buzz: The Music Quiz' for Sony Entertainment. Currently, he is at MAG Interactive as Project Team Lead for 'Wordzee!' a mobile word game.
Greg Sue is speaking at the following session/s
Idea to World Wide Launch in 365 days: Wordzee!
We all have an idea for a mobile game, but what does it take to make it a commercial reality? Mobile is a highly competitive space to get traction. How do you know your idea is good enough? What is the quickest way to prove your game? Can it survive in the wild? How do you compete with Wordscapes and Word With Friends? In this session, Greg takes us through the real journey from 2019 to the present. Starting from nothing to launching a successful game. In the process, he'll talk about evaluating ideas, good foundations, picking your battles, flogging dead horses, intuition vs data, team growth challenges, how difficult it is to keep things simple, the sacrifices made, the successes and failures in the development process. The session will be of interest to attendees who want an insight into the growth of a game from first stages of incubation to launch. Team Leads and game teams alike will benefit from the first-hand experience. It will drill down on the key learnings on finding and keeping the initial spark alive and marrying it with the commercial realities for long term growth.
Takeaway:
Positioning your project for the greatest chance of success from the beginning.
Knowing your success criteria.
Marrying player experience with commercial performance.