Grant Allen
Dlala Studios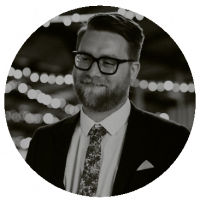 My career in the industry began 7 years ago when I joined Dlala Studios as a Concept Artist. My passion for game design was soon recognised and, under the mentorship of the internal design team, I was provided with the opportunity to become a Junior Designer. In 2018, whilst working on Dlala's original title, Nothing to Fear, I was promoted to Lead Designer and have continued to fulfil this role whilst working on the long-awaited sequel to Battletoads!
Grant Allen is speaking at the following session/s
Getting the Job Done: Using Everything to Make your Game
Wednesday 4th November:
16.00 - 16.30
Grant Allen started out as a concept artist and, within just 7 years, significantly extended his skillset to become the Lead Designer on the upcoming sequel to "Battletoads".
Grant's talk will cover his approach in designing a game without a formal education in game design, as well as the important key techniques and lessons learned over the course his time in the industry. In particular, he will be covering prototype techniques, working with and becoming a mentor, and the transformation of a hobby into a research-focused approach to design.
Takeaway:
Prototyping: paper, playable and even live action
Playing to learn: how to focus playing video games into targeted research
Learn from others: good resources and recommended articles/videos
Mentorship: working with a mentor and being a mentor yourself
Getting the job done: how everything translates into making a game