Gemma Abdeen
Media Molecule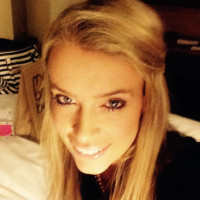 Develop:Star Awards 2020 Diversity Star Nominee.
Gem first entered the games industry in 2002, as an Administrative Assistant at Criterion Games, creators of the Burnout franchise. In 2004, EA bought Criterion and Gem moved on to be an Executive Assistant. She then took a break from games, working at post-production house, The Mill, but returned in 2011 when she started at Media Molecule.
Gem's role consists of managing external relationships and collaborations with partners in and outside gaming, including educators, developers, music, tv, film and theatre companies.
As well as looking after the Molecules, Gem is a busy mum of two young children.
Gemma Abdeen is speaking at the following session/s
Live Panel: Diversity - The Road to the Future
Monday 2nd November:
16.00 - 16.30
The Diversity Star Award celebrates an individual who has shown a commitment to promoting diversity and inclusivity within the games industry. In this session the 2020 Diversity Star nominees get together to discuss their experiences of diversity in the industry, the challenges they've faced personally and in championing the cause. They will share actionable tips and advice on how to create a fully diverse and inclusive workforce, plus their visions for a brighter future.
Hosted by Kish Hirani, Chair - BAME in Games (Diversity Star Winner 2019)