Erol Kentli
Director of Art, REWIND Studios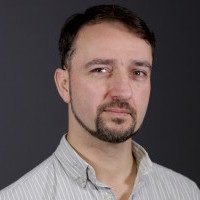 Erol Kentli is a seasoned veteran of the games industry, having spent the last 20+ years leading, managing and directing art on a wide variety of games – Xcom, the Conflict series, DiRT 2, Flashpoint, Crysis 3, PlayStation VR Worlds, Dirty Bomb, Gears Tactics to name a few.
Erol Kentli is speaking at the following session/s
The Art of Art Bibles
This session will detail the purpose of game Art Bibles, the types of fields that need to be covered & ways to best structure this information for the various target audiences. This would include ensuring there is a clear understanding & alignment of your game's core purpose & razor and how these subsequently influence / waterfall down through narrative framing, game tone, art pillars, establishing visual signatures, world-building, scene-setting and practical applications of the principals & elements of art.
Takeaway:
The purposes that a game Art Bible serves
What to include & why
How to tailor the contents to you suit your project