David Fernandez Huerta
Ustwo Games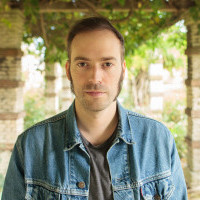 David is the Art Director at ustwo games, more recently on Monument Valley 2. He was an artist, animator and level designer on both Monument Valley and Land's End. David started making games when he was 13, and became a professional 13 years ago. In this time he has worked on games for many different platforms and formats, from handheld consoles to VR headsets, always striving to make games that are surprising, welcoming and beautiful. He's also a regular speaker and teacher and loves dinosaurs and birds, which are the same thing.
David Fernandez Huerta is speaking at the following session/s
Leveraging personal stories to create compelling games.
How can developers leverage their own personal stories to create great narrative in games? Ustwo Games has a reputation for creating compelling narrative in its titles and David will peel back the curtain on the creative process inside the studio and how it allows its developers to use their creativity to tell stories that are personal, but resonate with a large player base.
Takeaway:
Turn your personal experiences into compelling stories.
Help developers mould their games around story telling.
Selling a compelling story to the consumer.