Dan Hoang
MediaTonic Games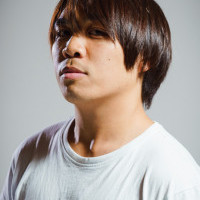 Dan Hoang - MediaTonic Art heavyweight. Worked on a lot of important milestone games for Mediatonic; his last gig is being one of the principal concept artists for Fall Guys. Dan is not afraid to mix 2D and 3D creating wonderful characters and environments giving FG it's unique visual flair. Approaching a decade in the industry he has worked on a wide range of AAA and mobile titles.
Dan Hoang is speaking at the following session/s
Creating a Live Gameshow World with Colour and Polish: The Art of Fall Guys: Ultimate Knockout
Alexander (Studio Art Manager), Ash and Dan (both Principal Concept Artists) will guide delegates through the process of visdev and the overall art creation of Mediatonic's PC and console title Fall Guys: Ultimate Knockout. The talk will cover how the art team tackled creating a Takeshi's Castle-inspired game world full of chaotic courses that's both unique and appealing, while also inherently a Mediatonic title all at the same time. Explore the processes behind designing hundreds of loveable, bumbling characters and costumes, all within the constraints of hardware and game design. Uncover answers to questions like 'But what texture and density IS a Fall Guy?' and 'How DOES a jellybean in a banana suit look when it gets hit by a giant mallet?' amongst other important questions.
Takeaway:
What is VisDev and what are the basics when developing a pc/console title
Tips on how to manage a very dynamic art team while overcoming pitfalls and bumpy patches in game development
Tips and tricks on managing art-pipelines, including a behind the scenes look at how Mediatonic tackled this for one of the company's most sophisticated (yet silly) game so far