Craig Oman
Flaming Fowl Studios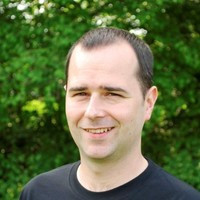 Craig is an experienced Producer in the video games industry and spent half of his career at Lionhead Studios work on a number of Fable games including a digital CCG called Fable Fortune which had yet to be announced when the studio closed in 2016. With Microsoft's blessing, Craig and his team set up a new company called Flaming Fowl Studios (FFS) and acquired the rights to finish the game which was eventually released in 2018. More recently, Flaming Fowl has been working with Asmodee Digital to create a PC version of the critically acclaimed board game Gloomhaven. Moving away from what many would consider to be a digital port of a board game, Flaming Fowl are looking to blur the lines between board games and video games and create something that will appeal to both audiences whilst staying true to the core design or the original game. Flaming Fowl is built on a foundation of respecting quality of life over everything else and operate as a fully distributed team with flexible hours and have 30 team members from all over the world.
Craig Oman is speaking at the following session/s
Why You Should Adopt Remote Working - Lessons from Running a Fully Distributed Company
Flaming Fowl Studios was founded 4 years ago and has always run as a fully distributed team. With 30 team members and multiple projects running, Craig Oman will share the lessons he and the team have learnt during this time and explain why every company should offer remote working.
Takeaway:
Learn how to hire the best remote workers.
Learn the mistakes to avoid with distributed teams.
Learn how to manage projects with a distributed team.
Understand where you can effectively apply remote working within your company.