Connie Duffy
Ground Shatter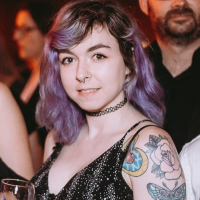 Marketing and Video Editor
Connie Duffy is speaking at the following session/s
Meme Marketing: How to Drive Engagement with the Internet's Fads
Understanding memes for your online marketing. Where best to look, and keep up with the fads without the feeling of falling behind or being out of touch. Diving into how memes can be a minefield of context or controversy and should be researched! Presenting examples of how best to engage with your audience and other media that does this form of marketing well.
Takeaway:
You do not have to be a social media guru to understand memes.
Basic Do's and Don't's
How to can drive engagement and hit the right audiences.