Colin Macdonald
Indie Champions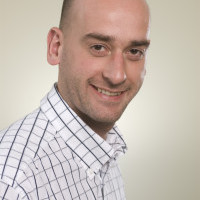 Colin entered the games industry in 1990 producing dozens of games including licences of Lemmings and Prince of Persia, and the early games of the multi-billion dollar Grand Theft Auto franchise. He was a Co-Founder and Studio Manager of Realtime Worlds, where he helped raise >$100m in investment and oversaw the BAFTA-winning game Crackdown. In his role as Channel 4 Television's Games Commissioner he commissioned dozens of games, which amassed millions of downloads and won BAFTA, Digital Emmy, Broadcast Digital and BIMA awards. He now runs indie publisher Indie Champions, is Commercial Director of Rivet Games, is on the advisory board of UK Games Fund, and advisor to facial animation specialists Speech Graphics.
Colin Macdonald is speaking at the following session/s
Lessons from both sides of the pitching table
Tuesday 3rd November:
11.00 - 11.30
Colin will give an insight into his process behind commissioning dozens of games as Games Commissioner at Channel 4, what he looked for in pitches, and what would warn him off commissioning certain projects or developers. Combined with wider experience from his 30 years in the games industry he'll summarise what's worked and what hasn't from a developer perspective, and give a number of actionable pointers that developers can adopt when pitching for new business.
Takeaway:
An understanding of a games commissioning decision making process.
Recommendations for how to approach seeking out new customers.
Actionable tips of how to improve pitching for business.