Cinzia Musio
Splash Damage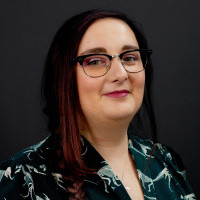 Cinzia Musio is a Diversity & Inclusion Advisor at London-based video games studio, Splash Damage (Dirty Bomb, Gears 5, Gears Tactics, Halo: MCC, Outcasters) where she drives the D&I strategy, including changes in business processes to ensure they are as inclusive as possible, as well as considering diversity at all levels of the studio. Alongside this, Cinzia also runs Unconscious Bias workshops for both the studio and the industry, and helps run Employee Resource Groups.
Cinzia Musio is speaking at the following session/s
We Can No Longer Wait: Embedding Diversity and Inclusion into Studio Culture
Wednesday 4th November:
11.00 - 11.30
This year has seen us face crises like no other. COVID alone would have made one of the most difficult years in our industry's history, but with ongoing allegations of abuse, harassment and exploitation, coupled with the awful images that sparked the powerful Black Lives Matter movement, it has shown how we need to start working with Diversity and Inclusion (D&I) at the forefront of our internal policies and hiring. Cinzia will walk you through the journey she took transforming Splash Damage's studio culture to become more diverse and inclusive: From Employee Resource Groups, Talks organised in the studio and even the staff Halloween Party! You'll learn the little steps required not only to get buy-in at all levels, but to make D&I a vital part of your studio's day to day. You'll leave this session with knowledge on how to adapt this within your own studios and ways to make your underrepresented employees feel even more welcome and included.
Takeaway:
How to make your studio culture more inclusive
How to help push forward with adapting the culture
How to make your employees feel more welcome