Chris Bates
2CV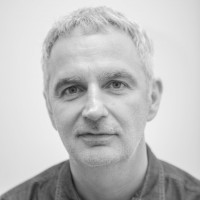 A researcher for over 24 years, Chris has extensive console gaming focused research experience, working with developers and publishers on a range of research challenges. These include auditing established game genres to identify opportunity, guiding game development from idea to launch, and ensuring an established franchise stays fresh.
Chris Bates is speaking at the following session/s
Supercharging game development with Consumer Insight
Ever wondered what separates a good game from a great one? How developers find new gaps in the market or how to create a long-term franchise that sells more on each release? Then this is the talk for you. Between them, the 2CV Tech & Ent team have nearly 50 years' experience working with the best-known developers and publishers, nationally and internationally. From greenlighting initial gaming concepts, to developing and optimising existing titles, and positioning to drive player engagement and maximise sales. Taking you through both the theory and the practice of applying Consumer Insights to game development with concrete examples and case studies. We'll cover static and mobile platforms, and audiences from hyper-casual through to the hardest of cores. Topics will include – understanding gamer needs through segmentation, identifying market gaps, the disconnect between how devs think and how gamers think and how to overcome it, game testing with real gamers, and more. In just 45 minutes, we'll cover tips and tricks on best practice applications of consumer insight from working with the biggest and the best names in the industry - everything you need to know on how consumer insight can supercharge your game development.
Takeaway:
When consumer insights can help you make great games and your business succeed
Different types of insights you get and how to best apply them
The impact of Insights and what they can do for your business