Brian Shingles
Bad Logic Studios/Reverie World Studios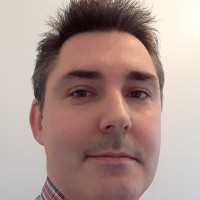 Brian Shingles has worked in the games industry as a coder and designer for over 10 years, most notably at small Canadian indie developer Reverie World Studios where he was a lead on the Grand Strategy/RTS hybrid game Medieval Kingdom Wars, which was featured in Steam's Best of 2019 lists in two categories. In 2018, Brian founded his own microstudio, Bad Logic Studios, and released a few small games to learn the processes involved in launching a game on Steam in preparation for working on a more substantial project.
Brian Shingles is speaking at the following session/s
The Realities of Releasing Small Games on Steam
Monday 2nd November:
14.00 - 14.30
Releasing your first game on Steam can be a daunting prospect when you're a solo developer or a small indie team. What happens when you release a small game on Steam? What can you expect from Steam in terms of impressions and visibility? How does that affect sales? In this talk, Brian Shingles will attempt to answer those questions as he shares details and stats from his experience with releasing three small games on Steam through his microstudio, Bad Logic Studios. Brian will discuss the mistakes that were made and the lessons that were learned along the way, as well as offer advice and strategies for small indie studios looking to release their own games on Steam.
Takeaway:
At the end of this session you will
Know what baseline level of visibility to expect on Steam and potential ways to increase it
Understand some of the common mistakes made when releasing on Steam and how to avoid them
Possess strategies that can be adapted to your game/studio to increase your chances of having a more successful launch on Steam