Ben Murch
Ben Murch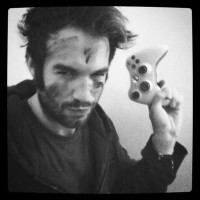 Hello! I'm Ben Murch, a Creative Director and Indie Company Founder. After 8 years in the AAA industry working at Rebellion, EA and Codemasters, I struck out on my own (well, with 3 friends) and started my very own games studio. We called it Rodeo Games, and had some pretty good success with an original IP called Hunters. This got the attention of Games Workshop, so we started making games with them. 4 collaborations with GW, another new IP, and a new company later, and here we are. Since going Indie, our games have had over 10 million downloads. We've hired staff, let them go, gone to conferences and award shows, met childhood heroes, and lost our on massive contracts (cough cough Disney, cough). On a personal note, I've gotten married and had a child... which is tricky when running your own show.
Ben Murch is speaking at the following session/s
The A - Z of Indie Development
Over the last 10 years Ben Murch has founded 2 Indie Studios and created 7 games. Before that, he worked in the AAA games space at Rebellion, EA Criterion, and Codemasters. This talk takes 26 lessons learned the hard way, and wraps them up in an easy-to-remember alphabetical format. From publishing original IP, to correct conference etiquette. Meeting childhood heroes, to maintaining a home life. Cutting corners on cost, to... well you get the idea. Share in the highs, wallow in the lows, and possibly learn some tips for your own company.
Takeaway:
How to create new IP and publish it yourself.
How to survive when things don't go your way.
How to work with license holders on collaborative projects.
How to make the most out of very limited resources.