Arni Birgisson
AWS Game Tech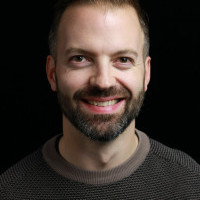 Arni leads our Game Tech developer advocacy efforts in Europe, Middle East and Africa. With over 20 years of industry experience focusing on infrastructure and solutions for games studios and publishers, his expertise covers a broad spectrum of topics ranging from mobile game backends and cloud infrastructure, to system management and networking. With an equal amount of love for playing games and ensuring they scale and operate efficiently, he's passionate about helping games professionals unlock the value of AWS.
Arni Birgisson is speaking at the following session/s
Think Inside the Box: Containerising Your Game Servers on AWS
Tuesday 3rd November:
10.00 - 10.30
Containers are traditionally aimed at stateless workloads, and game servers aren't stateless at all. For instance, when running multiplayer games, players need to connect directly to a specific high-performance server. These two components make running games in containers sometimes tricky to handle. In this tech talk, we'll cover what you need to think about, best practices and examples of how to realise the agility and flexibility benefits associated with running containerised workloads on AWS.