Alex Whittaker
Fusebox Games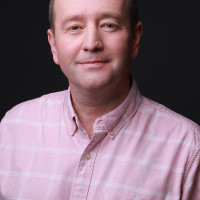 I have been a software developer for thirty years, twenty of those in the games industry. My principal focus has been on data driven AI systems and I have used these techniques to drive AI across a wide set of games and platforms. I am particularly interested in interactive and procedurally generated narrative and have recently moved to Fusebox Games where we are focused on delivering high quality interactive stories to a very engaged but poorly served audience of consumers that largely do not self-identify as gamers.
Alex Whittaker is speaking at the following session/s
Delivering Interactive Stories at Scale
Our goal is to deliver a constant stream of high quality interactive stories to the mass market, concentrating on themes with wide appeal rather than genre specific niche audiences. To do this we have to build a frictionless content pipeline that allows our writers to put stories in the hands of our customers as rapidly as possible.
Takeaway:
Pushing content into data allows streamlined production
A formal structure on narrative unlocks automated testing and procedural content
There is a significant and underserved audience for interactive stories