Aiden J Rodgers
Indie Developer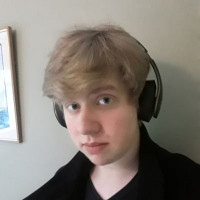 I'm Aiden J Rodgers I'm an Independent game developer I do everything from art to code but my main focus is level design, I've worked on a few games one of them is on Steam.
Aiden J Rodgers is speaking at the following session/s
How to Not Launch a Game on Steam (and some advice on how to)
Wednesday 4th November:
12.00 - 12.30
Aiden will be talking about his experience putting a game on steam, his mistakes, and shortcomings and what you can do to avoid them. He will also talk about best practices from when you should think about Steam to how to set up the store page.
Takeaway:
How to put a game on Steam
Is your game right for Steam?
When is the best time to put a game on steam best practises when setting up a store page