Will Freeman
Freelance Games Journalist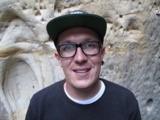 Will is a freelance video game journalist, copywriter, event curator, researcher, consultant, awards judge and script editor. He has written about games for publications including The Guardian, The Observer, Edge, Vice Waypoint, Gamespot, IGN and Eurogamer for over a decade. He also specialises in writing for a games industry audience, having previously served as editor of Develop magazine, and contributed to the likes of GamesIndustry.biz, PocketGamer.biz and MCV. He on occasion covers board games and toys, and has also co-authored a published book on Raspberry Pi computing. Will is a passionate arcade gamer, and spends too much time with a yo-yo for somebody in their late-30s.
Will Freeman is speaking at the following session/s
It's Your IP. Keep It That Way
Wednesday 11th July:
15.00 - 15.45
:
Room 1
Creating original IP is hard. We all know that. But how you exploit it, value it, monetise it, and perhaps most importantly, how you protect it, are critical if you want to give your IP the best chance of success. Come and hear from this expert panel - chaired by Will Freeman, who will share their advice and experiences of how to get the most out of your IP and keeping it safe along the way.
Keynote: Rami & Mike One on One
Thursday 12th July:
10.30 - 11.00
:
Room 2
Industry trailblazers Mike Bithell and Rami Ismail have both had great success and are out spoken industry champions. This intimate fireside chat will let them discuss their experiences over the last few years, tell you what pit falls to avoid and discuss what they think about the future. This session should be full of entertaining insights and valuable lessons. They'll answer a few questions from attendees too.
Interview by games journalist Will Freeman.