Tom Winbow
Ralph London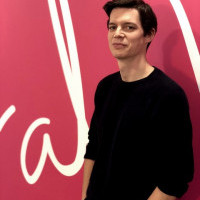 Tom works with businesses to develop their brand, marketing and commercial strategies; with proven expertise planning and implementing social, content, advertising and innovation campaigns for global brands. He's currently Managing Director at Ralph, a BAFTA-winning creative company who make exciting content and campaigns for Netflix, Sony and many more.
Tom Winbow is speaking at the following session/s
Retention Marketing in the Age of Video Game Streaming
Thursday 11th July:
12.15 - 13.00
:
Room 5
There's been a step change in entertainment media marketing in recent years that means retention of audience is now just as important, if not more so, than audience acquisition. This is primarily because streaming services have become omnipotent in the worlds of TV, movies and music, along with a necessity on behalf of platform owners and content providers to build longer-term engagement with fans to keep those all-important ARPUs up. However, in video games, one of the most immersive forms on entertainment we have, there has been a tendency to focus on trailers as the focal point of both major (and minor) video game release campaigns, which often results in a 'blink and you'll miss it' one time hit for the target audience. But with major players lining up video game streaming services, there's a real opportunity to start working in the context of immersive, ongoing and evolving marketing plans for a game, with an emphasis on audience retention.
Insight into how video and music streaming services approach user acquisition and retention
Guidance on how those approaches can be applied to games marketing
Techniques for breaking down internal barriers between development and marketing teams to aid ongoing campaigns