Tom Sweeney
Social Chain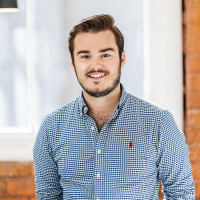 Tom Sweeney is the Director of Gaming at Media Chain (part of the Social Chain Group), where he leads the team responsible for some of the world's largest gaming social media communities; including GameByte, FragHero, and other brands with a combined following of more than 9.1M gamers around the world. Prior to taking on the role at Media Chain, he held the position of Head of Community Management at Jagex for more than 3 years. He was responsible for community engagement, influencer marketing, and lead the company's foray into esports. During this time, he and his team were nominated for "Community Management of the Year" at the MCV Awards 3 times, finally winning the award at the 2018 MCV Awards. Tom is a self-confessed games nerd with 100% completion of The Elder Scrolls: Oblivion, thousands of hours logged in RuneScape, and an unhealthy obsession with Civ 5.
Tom Sweeney is speaking at the following session/s
Harnessing the Power of Community: How Developers Can Build For Community
Wednesday 10th July:
11.00 - 11.45
:
Room 5
The state of gaming culture is unrecognisable from just five years ago. Social media has redefined the dynamic between developers and players forever. With more choice for players than ever before, the need to retain players has never been more critical to a game's success. Social connections, and a feeling of community are one of the most effective ways of retaining players and increasing lifetime value. The industry is waking up to this value with many developers incorporating social and community principles throughout their entire development process. Tom Sweeney has been lucky enough to manage the biggest gaming communities in the world throughout my career. From Jagex's community of 250,000,000 RuneScape players, through to now running the biggest social-first gaming community in the world for Media Chain. In this talk, I'm going to share most valuable lessons I've learned during my career and will reveal how a community can make or break a game. I will show you how to maximise retention and increase the efficiency of marketing by leveraging their fans as community ambassadors.
Acquire, retain, convert. Community has the power to help you build your userbase, retain these customers, convert them to purchase and increase lifetime value.