Tara Voelker
Xbox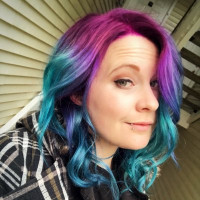 Tara is a Program Manager at Mixer, wrangling a few features as well as heading up their accessibility efforts. She's also Gaming and Disability Community Lead at Xbox as part of the Gaming for Everyone program. Previously, she spent +7 years in AAA game dev. Jenny Lay-Flurrie, Chief Accessibility Officer at Microsoft, once called her Xbox royalty, and she's been pretty obnoxious ever since.
Tara Voelker is speaking at the following session/s
The Xbox Adaptive Controller Story
Thursday 11th July:
12.15 - 13.00
:
Room 2
It has been an amazing year since we announced the Xbox Adaptive Controller, and the response has overwhelmed the team. We'll tell stories that haven't been told, disclose things we have learned, and ask for help on where we should head next. We'll also go through guidance that we give developers about creating games for folks with limited mobility.