Steve Lee
Double Function (Freelance)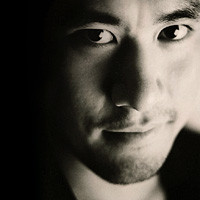 Steve was a level designer in AAA for 10 years, on games including Dishonored 2, Bioshock Infinite and Bulletstorm. He's since gone freelance, initially working as a Senior Designer on Ken Levine's unannounced project, and is now Lead Level Designer working with Mike Bithell's team on their next project.
Steve Lee is speaking at the following session/s
Creative Principles for Level Designers
Drawing on his experience over 10 years in AAA, and the last two years going freelance and consulting, Steve Lee will discuss a series of creative principles that he thinks are important for level designers to think about, but which people rarely talk about. These topics are all focused on giving level designers fresh and useful perspectives on the craft, and a better understanding of some of the softer, fuzzier ideas that are often important to what makes levels and player experiences work.
The talk is intended to be interesting and useful to level designers in many genres, AAA and indie alike. The 10 mini-topics of the talk include:
1. The Concept of Player Intentionality - giving players time and information to make intentional choices
2. Thinking Inbetween the Disciplines - because we're not just gameplay people, we think holistically about how everything fits together
3. Defining through Contrast - establishing identity, and how it's all relative
4. The Universal Importance of Designing Elegantly - it's how simple things become accessible but deep, and how we get things done on time
5. How Pressure is the Enemy of Exploration - because if you want players to explore and experiment, you have to tell them it's ok
And much, much more! (Another 5 things, obviously.) Audience members will leave the talk feeling inspired to return to their work with fresh perspectives, useful new vocabulary to help articulate and justify their level design ideas, and a new resting face that looks like the thinking emoji. Come along!