Stephen Longhurst
DO Games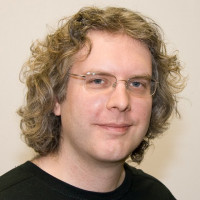 I am a highly experienced Developer, Software Engineer, Systems Architect, and Technical Director, with a range of experience spanning mobile, desktop, server/cloud and console platforms. I started out with IBM back in the mid 1990's, then worked at the forefront of mobile gaming for the BAFTA award winning IOMO from the early 2000's. As technical director of mobile game developer FinBlade I managed teams and coded numerous smartphone and tablet titles for high profile publishers. Historically I have been the sole or lead programmer on over 30 published video games and apps. Now the technical director of DO games we focus on services to port game titles from PC to modern consoles, with Unreal Engine, Unity and other 3rd party (inc. proprietary) engines.
Stephen Longhurst is speaking at the following session/s
Indie Game Porting Tales, Real Examples from PC to Console
Wednesday 10th July:
15.00 - 15.45
:
Room 1
If you're wondering what it's like to take a game and port it to any of the current major consoles, this session will give you the low down. Using real examples drawn from the porting work undertaken by DO Games, Steve will dig into some practical takeaways to consider when designing and coding your indie game. Whatever the engine you're using it's never as simple as selecting a new build target and waiting for the ping! Obvious considerations include the primary differences between PC and console development environments, game control schemes and platform holder requirements. Not so obvious though are the myriad left field things that can catch you out, like engine limitations, online portal issues, plug-in compatibility or version management, to name a few.This session won't be a technical deep dive into console details, and let's face it, who wants to stare at lists of API calls. Some names may have been changed to protect the innocent, or comply with NDA guidelines. By using a set of examples to illustrate the processes and know-how that go into porting, Steve hopes you will gain a better understanding of the porting phase of a game life-cycle. You will be able to better prepare your own game for a smooth porting process, whether it's still in the design phase, or you already have a PC product and are looking to get it onto modern consoles.
An understanding of game runtime lifecycles
An appreciation for user engagement
A general view into the porting process