Stephen Hutchins
Hi-Rez Studios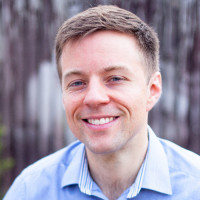 Marketing Director at Hi-Rez Studios with over 10 years in the games industry. Has worked on everything from indie games to AAA launches across PC, mobile and console with a focus on data-driven marketing campaigns that engage the players and viewers around the world.
Stephen Hutchins is speaking at the following session/s
Mythbusting the Future of Marketing
Thursday 11th July:
16.00 - 16.45
:
Room 2
The world of marketing is an ever changing space. In this session, we'll dig deep into five key trends that are shaping the tools and strategies available for growing your games, as well as debunking some of the myths that may waste your time and money. - Is algorithmic advertising killing traditional advertising channels? - Is growth hacking more important that marketing? - What does the proliferation of digital stores mean for your game? - Are esports and let's play videos killing gaming? - Will the next big thing in games will be totally different from anything we've seen to date?
A reality check on the state of video games marketing
Learn about smart tactics to invest your marketing budget in
Tools for building the long-term health of your game's brand