Spike Laurie
Hiro Capital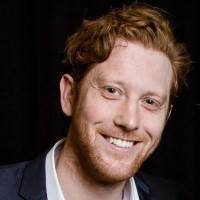 Spike Laurie is a 6+ year esports veteran with experience building production and business infrastructure across three continents and driving large, multi million dollar revenue pipelines. During Spike's time in esports he has worked at ESL building the UK and Latin American business, before moving to Los Angeles and leading their Publisher and Developer Relations team. Prior to ESL, Spike worked at Warner Bros Interactive Entertainment, where he led the global esports strategy for Mortal Kombat X. Spike is currently Esports Venture Director at Hiro Capital.
Spike Laurie is speaking at the following session/s
Designing an Esport. Levelling Up Your Competitive Game
Tuesday 9th July:
16.00 - 16.45
:
Room 4
Spike has advised and worked with some of the largest esports companies in the world on building, structuring and monetising their competitive games and esport ecosystems. This talk will dive into what developers should focus on to deliver compelling, competitive, fun and fair experiences for consumers that can go on to become successful esports. Through analysing the current landscape of titles we will explore key features and tools that are integral to your competitive games success. Finally, we will look at the costs and business models of running a competitive ecosystem, and tools you can integrate as a developer to drive funding for prize pools and leagues.
What makes a competitive game become and esport
What should you focus on during development to maximise success efficiently
How can you go further with monetisation to drive leagues and prize pools