Siobhan Reddy
Media Molecule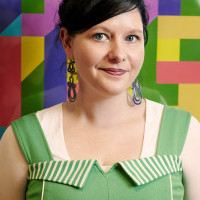 Siobhan Reddy is Studio Director at Media Molecule, the band of creative minds behind the hugely successful and innovative LittleBigPlanet game franchise, the critically acclaimed Tearaway, and the hotly-anticipated Dreams for PS4. The studio has won dozens of awards, including 7 BAFTAs. Prior to Media Molecule, Siobhan was a Producer at Criterion Games team working on Burnout Takedown, Burnout Revenge and AirBlade. Siobhan herself has been recognised with many accolades, including the 100 most powerful women in the UK by BBC Radio 4 Woman's Hour.
Siobhan Reddy is speaking at the following session/s
Creating Dreams with Media Molecule
Wednesday 10th July:
9.45 - 10.45
:
Room 2
Media Molecule is known for innovation and originality in all their titles - as well as giving community the tools to become creators themselves. Dreams, the latest release from Media Molecule, takes UGC to the next level, giving community accessible game development tools and a platform to share and collaborate with a global community. This fireside chat with the Mm directors will discuss the challenges of creating a tool that works both for a professional development studio and a newcomer to digital creation - and what happens when you open up the doors of creativity to everyone.
Interview by Will Freeman.