Simon Reveley
Figment Productions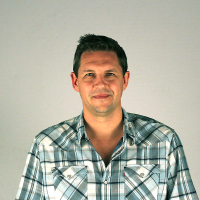 CEO of Figment Productions Ltd. Responsible for delivering VR projects to over 4 million members of the public in theme parks including Alton Towers and Thorpe Park. Now leading a new effort to deliver Hyper Reality experiences to the British public. A firm believer that UK talent can bring a new voice to the location based VR market and compete with the likes of The VOID, Dreamscape, Spaces and Sandbox VR with experiences that appeal to much broader audiences.
Simon Reveley is speaking at the following session/s
The Emergence of Hyper Reality and the Rise of Location-Based VR
Thursday 11th July:
14.00 - 14.45
:
Room 5
Virtual Reality is finally finding its feet, but not in the home as originally expected, in the Location Based Entertainment (LBE) market. Every week new VR Arcades spring up whose appeal lies in eliminating the cost and complexity of setting up a good VR system at home. But is it enough to take content that's available to home users and charge a pay-per-play or pay-per-hour ticket price? Perhaps the future of LBE VR lies in a more ambitious vision: to deliver a truly 'never-at-home' experience that includes touch, smell, freedom of movement and a social, shareable experience. That is the promise of Hyper Reality. So far, this high-end category of LBE VR has been the terrain of well-funded US companies like The VOID, Dreamscape Immersive, Nomadic VR and Spaces Inc. Alongside these more tactile offerings sit the arena-scale shooters by companies like pioneering Australians Zero Latency. So why does the UK, with its wealth of talent and experience in real-time production, not have a player in this list? Perhaps that is all about to change. Is LBE really the saviour of this latest phase of virtual reality? How committed are the manufacturers after the disappointment of these first few years? Can LBE VR stay ahead of the curve as home adoption slowly rises? Can it drive adoption of VR in the home? Can the promise of 'never-at-home' experiences be sustainable? And where does Hyper Reality fit into an ambitious future that includes the rebirth of arcade culture in the UK?
Can Location Based Entertainment be the saviour of the VR industry?
How can LBE VR stay ahead of and even drive consumer adoption of VR?
What is Hyper Reality and what can the UK games industry do to play its part in this emerging category?