Seth Barton
MCV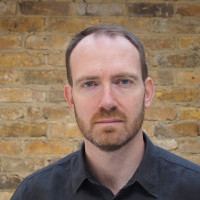 Seth Barton is the editor of MCV – the UK trade publication that recently celebrated its 20th anniversary. MCV covers every aspect of the games industry: development, publishing, marketing, retail and more. It also runs the MCV Awards, Women in Games Awards and Future Games Summit.
Before MCV, Seth studied film at university, toiled in games retail at Electronics Boutique, published console and PC titles at the BBC, and worked in technology journalism. 
Seth Barton is speaking at the following session/s
Keynote: Rebellion - The Path to Independence
Thursday 11th July:
10.00 - 11.00
:
Room 2
Jason Kingsley OBE and Chris Kingsley OBE are pioneers in the UK games industry. They've grown Rebellion into one of Europe's leading independent gaming studios over the last 26 years, and the studio continues to create standout games like Sniper Elite 4 and Strange Brigade. But Rebellion has evolved over the years. Now the company self-publishes its games worldwide, and it's also the home of 2000 AD, at the forefront of sci-fi and fantasy book publishing, and the owners of a newly opened $100m film studio in the heart of Oxfordshire. In this fireside chat, the Kingsley brothers will share their journey to becoming truly independent in the games industry, and how they grew from a work-for-hire studio into a company making and releasing its own creative content across a wide range of media.
Interview by Seth Barton, Editor of MCV