Sergio Pimentel
Ninja Tune / Freelance Music Supervisor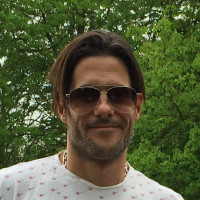 Sergio's background in music sync spans over 19 years. Over this period he has worked on a number of high profile videogames and advertising campaigns at Playstation, Activision Blizzard (where he set up and managed the music and licensing departments), Nimrod Productions, Big Sync Music and now at Ninja Tune. He has worked on acclaimed video-game brands including Gran Turismo, SingStar, Little Big Planet, Guitar Hero, DJ Hero and Call of Duty amongst others plus advertising campaigns for brands such as Axe, Stella McCartney, Apple, Prada and Fiat.
Currently Senior Creative at Ninja Tune/Just Isn't Music, Sergio works with the amazing roster of artists and writers in the world of sync. He is also a freelance Music Supervisor and is currently working on three unannounced games.
Sergio Pimentel is speaking at the following session/s
Licensed Music – Core Considerations | Creative Opportunities
Thursday 11th July:
14.00 - 14.45
:
Room 6
How do you get licensed music into your game? Who should you approach and why? What are the rights issues and costs involved?
After our two leading experts explain the commercial parameters, key contractual components and practicalities/planning considerations surrounding basic music licensing, they will outline some interesting and intriguing creative opportunities and benefits that can arise when a signed music artist also gets involved in the original game score, citing recent examples from their own projects to explore the potential added value such collaborations can provide to videogames and VR.