Sam Corcoran
Google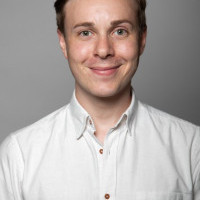 Sam Corcoran is a Technical Account Manager for Stadia, helping studios adapt to the platform's tools and workflows. Sam studied Computer Science and Computer Graphics, then spent time in the film industry before joining a games networking startup to facilitate developers embracing new technology. Now part of the Stadia team at Google, Sam works with game studios to bring their titles to Stadia and get the most out of the platform.
Sam Corcoran is speaking at the following session/s
An Overview of Stadia Game Development
Wednesday 10th July:
14.00 - 14.45
:
Room 2
Come learn the basics for what it means to make a game for Google's new game platform: Stadia. From the inputs / outputs of Stadia to how your team can work in a cloud development environment, Sam Corcoran from Google brings details to Develop.
An understanding of how game development works on Stadia and how you can get involved.