Rob Crossley
PlayStack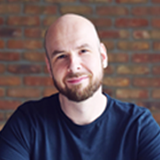 Rob signs games for PlayStack. He assesses usually about 120 games per month across mobile, console and PC. Previously he headed Creative England's Games and Digital departments.
Rob Crossley is speaking at the following session/s
1500 Game Pitches Later... A Publisher's Notes on How to Sell Your Game Idea
Wednesday 10th July:
12.00 - 12.45
:
Room 1
I get asked all the time for feedback on pitches, what publishers are looking for, what direction developers should go in, how much developers should ask for, etc etc. This session will offer extensive, sometimes candid insight on what I'm thinking when looking at your pitch.
How to Pitch
Market Insights
Publisher Insights