Peter Davison
Arts Council England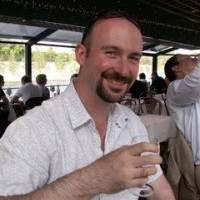 Peter joined Arts Council England as the Relationship Manager for Creative Media in the South East in 2015. Prior to this he was the lead for Eastleigh Borough Council on the EU INTERREG Recreate project, regenerating deprived town centres through the development of artist hubs. Peter was a member of the CIBAS (Creative Industries Business Advice and Services) team at University of Portsmouth from 2007 to 2012. He trained at Arts Educational Schools London and worked as an actor specialising in stage combat before undertaking a second MA at the University of Chichester in Creative Writing. His writing is often inspired by Japan and has been published in Firewords Quarterly. For Arts Council England, projects Peter has been involved in include Random Acts (Channel 4), New Creatives (BBC), Creative XR (Digital Catapult). He has championed the emerging VR arts scene in the region, supporting The Old Market's TOM Tech programme since it launched in 2016, and is the lead in the South East for Arts Council England-funded cultural activities involving digital technologies in the creation of, or capture and dissemination of work.
Peter Davison is speaking at the following session/s
Pitch Review
Thursday 11th July:
15.00 - 15.45
:
Room 1
Are you looking to raise investment and are working on your pitch? Is it in draft form, or maybe you've already shown some investors but would value some feedback. Following on from Ella Romanos' talk - 'What Investors Really Look For', this session will provide an opportunity for you to get honest direct feedback from a range of financers and funding experts, in small groups. With a range of experts from publishers to VCs, get feedback that helps you develop your pitch in the direction that you want. Expect honest and constructive feedback to help you improve your pitch and chances of raising funding, as well as an opportunity to meet the financers.
How to improve your pitch
What financers look for