Pete Bottomley
White Paper Games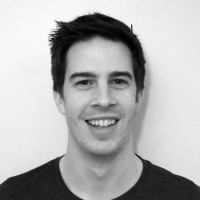 I'm Pete Bottomley and I co-founded White Paper Games in 2012. Our studio currently has 10 full time team members with 3 contractors. At White Paper, our goal is to create immersive experiences in worlds that present a strong narrative driven which aim to keep you thinking about their themes long after playing. As with any smaller developer, I have a number of roles on the team. My main focus and passion is Game Direction and Narrative Design however my daily activities also involve the daily running of the studio, production pipelines, financing and marketing.
Throughout my time building and growing the studio, I've also been teaching at The University of Central Lancashire for the past 10 years one day a week. I work on creating design content & lectures for the students across all years with my main focus being on 3rd year students and preparing them for the games industry. I also teach on the Masters Degree as I really enjoy the deeper, more reflective approach of games development.
I host the Unreal Engine Meetup in Manchester where we present talks to the community on areas of development we find interesting and I also presented a GDC talk with Unreal Engine in 2016 on small teams development in Unreal. My hope is that I'm able to help provide some insight to small teams developers at the Develop Indie BootCamp from our previous experience of shipping Ether One on PC & PS4, and The Occupation on PC, PS4 & XB1.
Pete Bottomley is speaking at the following session/s
The Long Tail - Important Lessons to Remember Once You've Shipped Your Work
Thursday 11th July:
11.15 - 12.00
:
Room 1
Producing and shipping your work is incredibly tough. Not only does it take a huge final push from the team to get all of the moving pieces aligned & package up the last few months (or years!) of work out to your tribe, but you also need to dig deep and find the energy to shout about it at each opportunity.
Engagement can be tough and creating your own voice so that you know who it is you're speaking to will help you stand out. It's OK if your work isn't for everyone, you don't need to appeal to the whole industry, just the people who you created your work for. More than ever, you need to be specific about who you're aiming your message towards as we see more and more games being released weekly.
This talk puts focus on creating systems and process before you enter the last phase of shipping your work so you not only know the key dates and milestones to hit but to also know how you're communicating to your audience and why they should care. It will build upon White Paper Games' experience in shipping our work to help provide insight on not only approaches that have worked, but the failures and wrong turns to watch out for on your own journey. The talk will have practical advice to put in place at your own studios to ensure you don't lose track of your marketing activities in the build up to release.
Understanding the importance of how to communicate who your work is for so that you're not trying to appeal to everyone in a busy industry
Ensuring developers keep focus on the long tail, not just month one sales
Putting practical production steps in place to focus on key marketing beats before release