Nick Allan
Wiggin LLP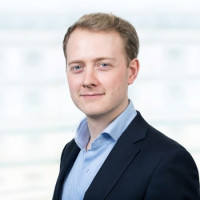 Nick Allan is a lawyer who specialises in intellectual property matters, including trade marks, patents, copyright and design right issues. He is a mostly reformed gamer thanks to a young family and a busy legal practice, but still finds some time now and then. Nick advises clients, including a number of games studios, on a range of IP issues, including IP protection and enforcement, licensing, corporate transactions, clearance work and litigation. Nick works for Wiggin LLP, a media, technology and IP specialist law firm based in London, Brussels and Cheltenham.
Nick Allan is speaking at the following session/s
Real-life People, Buildings and Objects in Game Artwork: Intellectual Property Issues
Wednesday 10th July:
14.00 - 14.45
:
Room 6
This session is intended to help artists better understand and avoid the legal risks involved in using real life sources in game art. Can you put a real-life car in a game without a licence? What about a gun? What if you change some of the parts or don't use the logos? Can you photobash some everyday objects together to make an in-game character? By the end of the session, artists should have a better idea of what is higher or lower risk. Nick opens by explaining briefly the different types of intellectual property rights and what they protect, including trade marks, patents, copyright and design rights. He then focuses on the common areas and issues with using real people, buildings and objects from an IP perspective. The session closes with some practical tips and a summary of the key takeaways. The session is aimed at game artists, but will also be of interest to anyone involved in taking commercial decisions on licensing or legal risk.
Self Learning Techniques whether that be reading, learning through doing or just good old grit!
Shifting Disciplines and the issues that can follow
Finding what you are passionate about and going for it