Mathias Royer
Tilting Point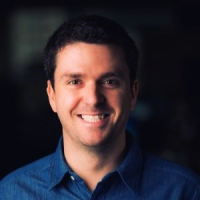 Mathias leads the recently founded Tilting Point office in Barcelona. With more than nine years of experience leading mobile games teams across a wide variety of genres, Mathias has been instrumental in growing Tilting Point's presence in Europe. Prior to joining Tilting Point, Mathias served as an Executive Producer for Flaregames and Studio Manager for Gameloft
Mathias Royer is speaking at the following session/s
10 Best Practices When Building & Growing a Mobile Game Studio
Wednesday 10th July:
14.00 - 14.45
:
Room 1
Building a business comes with trials and tribulations. For companies, growing multiple studios across different countries can be challenging -- especially when dealing with recruitment/hiring, establishing company culture, planning for long term and even understanding local needs. This panel will highlight 10 best practices for managers and executives when dealing with company growth across regions, including: hiring a team vs. hiring individuals, establishing company culture organically and without control, trusting your gut when in doubt and the importance of short-term success.
Sharing personal lessons that'll help companies navigate the start-up / growth stages of their business.