Martin Stig Andersen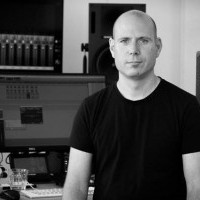 Martin Stig Andersen is a composer and sound designer with a background in the fields of acousmatic music, sound installations, electroacoustic performance, and video art. After graduating from The Royal Academy of Music in Aarhus, Denmark in 2003, he went on to study electroacoustic composition under Professor Denis Smalley at City University, London. In 2009 he created the audio for Playdead's video game LIMBO which won Outstanding Achievement in Sound Design at the Interactive Achievement Awards, the IndieCade Sound Award 2010, and was nominated for Use of Audio at the BAFTA Video Games Awards 2011. Following LIMBO, Martin created and directed the audio for Playdead's INSIDE (2016) which won Best Audio at the Game Developers Choice Awards, and received nominations at The Game Awards, The Interactive Achievement Awards, and the BAFTAs. In 2017 he composed the score for MachineGames' Wolfenstein II: The New Colossus, alongside Mick Gordon, receiving nominations at The Interactive Achievement Awards, New York Game Awards and others. Recently Martin was involved as Ambient Music Designer on Shadow of the Tomb Raider (2018), and has composed the score for Remedy's upcoming video game Control (2019) and MachineGames' Wolfenstein: Youngblood (2019). He is currently working on a game project by Thekla and has been speaking at conferences such as GDC, Develop, and the School of Sound in London.
Martin Stig Andersen is speaking at the following session/s
Open Mic 2019
Thursday 11th July:
17.45 - 18.30
:
Room 6
In keeping with Develop Conference tradition, John Broomhall is joined by a panel of esteemed colleagues and friends for an inclusive town hall style discussion with conference delegates about the current state-of-the-art of music, sound and dialogue for games and what the future holds for game audio business, technology and creativity.