Martin Sobek
Hangar 13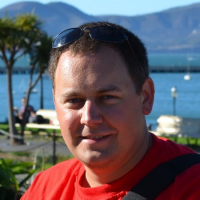 Martin Sobek has been passionate about making games since 1992. Martin studied computer science at Masaryk University in Czech Rebublic with a specialization in computer graphics. He joined Illusion Softworks in 2007 and worked on 'Mafia II'. He then moved to Hangar 13 in California in 2013 and led the rendering team toward a successful release of Mafia III. Now he is lead rendering engineer at Hangar 13 Brno, Czech Republic.
Martin Sobek is speaking at the following session/s
Building a Proprietary Rendering Engine
Thursday 11th July:
14.00 - 14.45
:
Room 3
Martin will walk you through an overview of the rendering engine used in Mafia III, how it evolved from Mafia II and the latest additions to it. The engine is designed with a big stress on large-scale, highly detailed environments, dynamic changes like time of day, weather and player impact. Talk is intended for engineers interested in computer graphics.
The presentation is intended for graphics engineers, technical artists and everyone who is interested in real-time rendering. Martin Sobek (lead programmer, Hangar 13) has been a key player in Hangar 13's (and formerly 2K Czech's) engine development for well over a decade, and will walk the audience through the latest techniques and thinking on this subject.