Malin Arvidsson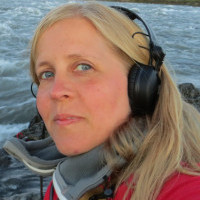 Malin graduated as a Sound Engineer in Sweden 1999, after which she started working for a TV production company as a Sound Editor. One year later she did her first job in games when she joined Richard Joseph in London, working for his company Audio Interactive. They both joined Elixir Studios in 2001 and after they closed their doors 4 years later, she started freelancing. During this time she worked with companies like Sony, DICE, Codemasters and Splash Damage. After nine years as a freelancer, she decided to go in house again and joined Bigpoint in Berlin. Currently she works as Studio Audio Director at Playsnak, also in Berlin, focusing on VR games.
Malin Arvidsson is speaking at the following session/s
Open Mic 2019
Thursday 11th July:
17.45 - 18.30
:
Room 6
In keeping with Develop Conference tradition, John Broomhall is joined by a panel of esteemed colleagues and friends for an inclusive town hall style discussion with conference delegates about the current state-of-the-art of music, sound and dialogue for games and what the future holds for game audio business, technology and creativity.