Lisa Kretschmer
Ghost Games, Electronic Arts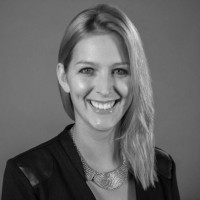 After an apprenticeship in media design I decided to study Animation and Game in Darmstadt. I left university with a Masters degree in 2013 to start a job at Crytek GmbH where I worked as Project Manager until I joined EA Ghost Games in 2017 as Development Manager.
Lisa Kretschmer is speaking at the following session/s
Managers Have Feelings, Too
Wednesday 10th July:
12.00 - 12.45
:
Room 7
Being a manager or lead with responsibility for a project, team and individual careers comes with many challenges. Not always do they evolve around time, quality or budget as sometimes we can face emotionally stressful situations. Do we have to be a rock for the team or is it ok to struggle at times? Let's sit together and see how people cope in stressful situations and why failure sometimes means winning.
Share individual experiences with the group
Discuss learnings that emerged from difficult situations
Look into helpful practices to gain perspective